Looking for something entertaining to play? You'll find plenty of bonus features on these excellent 32 Red slots. Updated for March 2021
There's an abundance of feature-rich online slots at casinos like 32 Red, but it's not always easy finding the top games. As of 2021, we see an average of 15 new slots per month; that's a lot of premium play content that players could miss. But we're here to help. On this page, you'll find Slotsquad's pick of the best 32 Red slots available right now.
It's also worth pointing out that 32 Red Casino lets you play most of their slots free following sign up. Please see below for their latest UK welcome bonus.
Our best 32 Red slots available now (free and premium play)
---
1. Fire Forge
Best 32 Red Slot
Why play this game?
Fire Forge offers 3 different free spins games with infinite reel spins retriggers and a multiplier of up to 200x.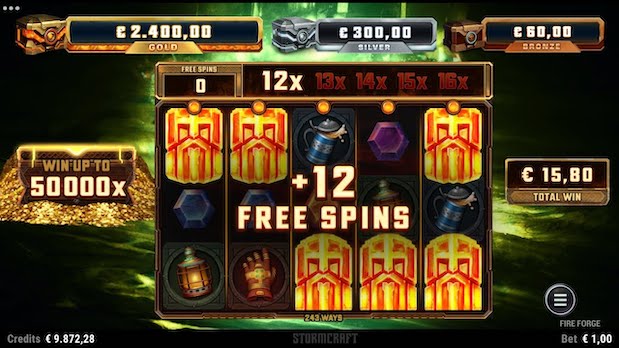 Software: Storm Craft Studios / Microgaming
Theme: Fantasy
Paylines: 243
RTP Payout Rate: 96.0%
Features: Rolling Reels, Free Spins, Molten Multipliers, 3x Jackpots
Max Win: 50,000 x
Bets: Free Demo / 25p – £20
---
2. Monopoly Utility Trails
Highest RTP 888 Slot
Why play this game?
An excellent Monopoly slot game with cluster pays, cascading reels and lots of complex bonus features. Whether it's the water meter or the electricity company, WMS makes utility fun and potentially rewarding!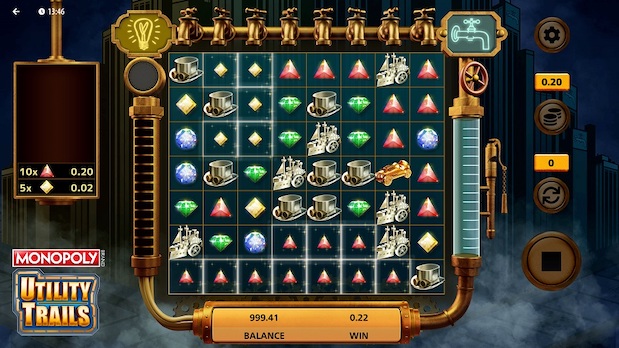 Software: WMS
Theme: Board Game
Paylines: Cluster Pays
RTP Payout Rate: 96.79%
Features: Wild Tracks, Community Chest, Water Works, Electricity Company Bonus, Off the Rails Jackpot Feature
Max Win: 250,000
Bets: Free Demo / 20p – £4
---
3. Cluedo Cash Mystery
Why play this game?
17 different scatters and 180 different bonus combinations in the main Cluedo Mystery free spins game.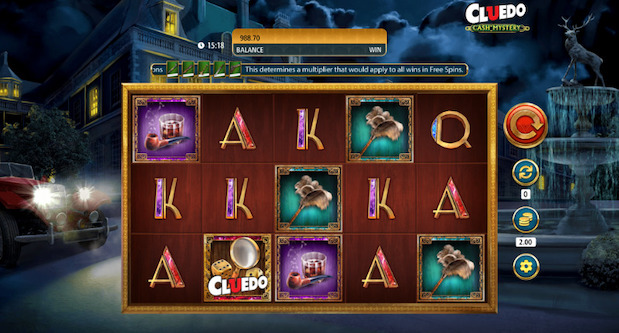 Software: WMS
Theme: Murder Mystery
Paylines: 20
RTP Payout Rate: 96.5%
Features: Wilds, Scatters, Free Spins, Pay Both Ways, Multipliers
Max Win: 12,000 x
Bets: Free Demo / 20p – £200
---
4. Foxpot
Why play this game?
Any 7s Pay and a Fox Wheel Bonus make Foxium's Foxpot one of 32 Red's best online slots for multiple jackpots and specials symbols.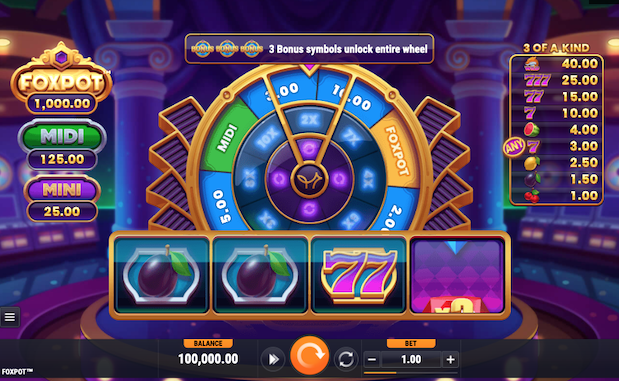 Software: Foxium / Microgaming
Theme: Classic Fruit Slot
Paylines: 1
RTP Payout Rate: 96.31%
Features: Wilds, Scatters, Win Multiplier, Nudge, 3x Jackpots, Any 7s Pay, Fox Wheel Bonus
Max Win: 10,000 x
Bets: Free Demo / 20p – £25
---
5. Fruit Shop Megaways
Why play this game?
NetEnt's Fruit Shop stocks up with 117,649 MegaWays™ bringing more juice to the iconic game. Fruit Shop's Free Spins with Multipliers is still one of the best free spins rounds in the class.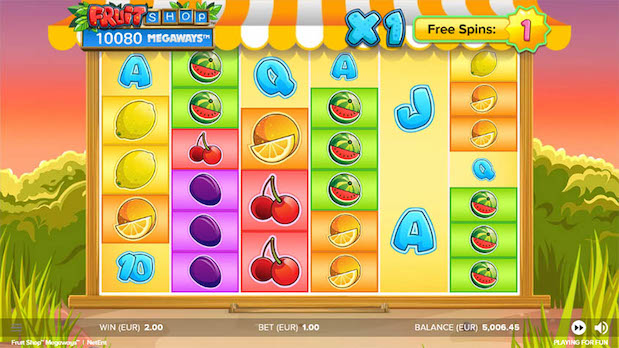 Software: NetEnt
Theme: Fruit
Paylines: Up to 117,649 Ways to Win
RTP Payout Rate: 96.06%
Features: MegaWays™, Wilds, Multipliers, Free Spins
Max Win: 20,000 x
Bets: Free Demo / 20p – £100
---
6. Incan Adventure Arcade
Why play this game?
Forget spinning reels; why not drill blocks to earn cash payouts. Bets break blocks, and blocks reveal prizes – hit the bonus game, and you can break blocks for free!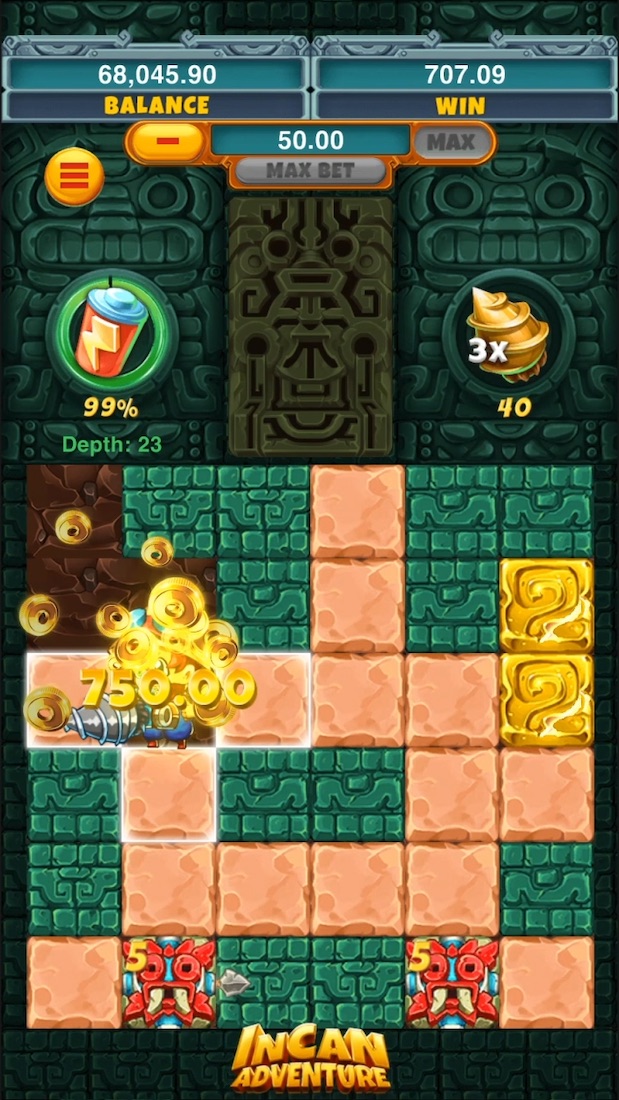 Software: Microgaming
Theme: Old School Arcade
Paylines: 1
RTP Payout Rate: 96.25%
Features: Special Blocks, Super Drills, 7 Free Bonus Levels, Break Blocks Cash Payouts
Max Win: 288,000 x
Bets: Free Demo / 20p – £100
---
7. Gordon Ramsay: Hell's Kitchen Slot
Why play this game?
Gordon Ramsay: Hell's Kitchen Free Spins goes further than most other games – choose the winning team or draw, and you'll activate Gordon's Bonus. What does that mean? It means a two-tier winning streak!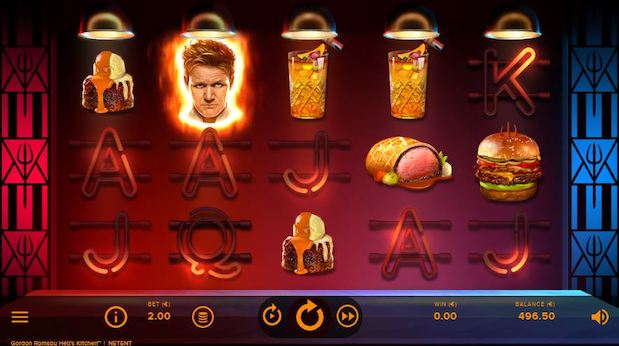 Software: NetEnt
Theme: Food
Paylines: 20
RTP Payout Rate: 96.07%
Features: Wilds, Team Challenge Free Spins, Multipliers, Gordon's Bonus Game, Coin Wins
Max Win: 1,000 x
Bets: Free Demo / 20p – £400
---
8. Mighty Black Knight
Why play this game?
The combination of Mighty Reels, Free Spins and a Big Bet Game place Mighty Black Knight firmly in Barcrest's top games elite!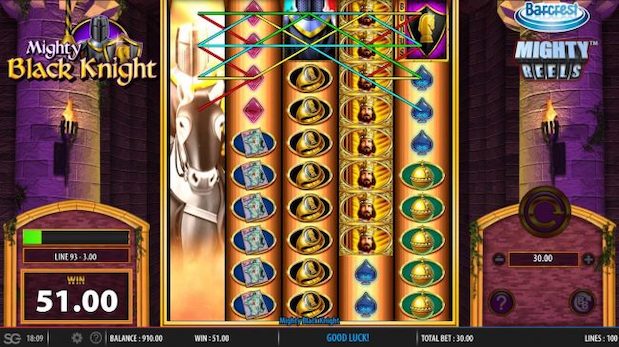 Software: Barcrest
Theme: Medieval
Paylines: 10 – 100
RTP Payout Rate: 94.0% – 98.0%
Features: Mighty Reels, Wilds, Free Spins, Big Bet Game, Expanding Wild Symbols
Max Win: 500 x
Bets: Free Demo / 10p – £250
---
Whether you like your online slots full of free spins games or the more classic slot machine, there's sure to be something in here to keep you happy at the reels.
32 Red is one of the biggest UK online casinos with more than 700 slots amongst 1,000 plus games. If you want to play the top titles and new releases across iGaming, there's a good portion of them here. But what about finding the best 32 Red Casino slots? In truth, stop browsing and start playing.
In this guide, we'll tell you how to find the top games on 32 Red and introduce you to those online slots that we believe beat all others. We'll also tell you why to play, how much to play, whether you can play for free, RTP and any bonus features included. And although not necessarily the best slots, we'll also tell you about the highest RTP slot at 32 Red Casino.
Finding the best games on 32 Red Casino
It's possible to find 32 Red Slots giving you graphics, bonuses, in-play modifiers and entertainment for less than 20p a spin. But as with most online slots, it takes time and experience to find the top games.
Premium play might not always be the best option. Some UK casinos offer free play slots instead, so you can try before you bet against the reels – 32 Red is one of these casinos. Whether it's worth gambling with real money depends on how much you like the game, your budget, RTP and feature-value if you hit the board (activate the bonus game).
That's why we've come up with this list. Our pick of 32 Red Slots that stand out. But how did we find these games?
What the best 32 Red Casino Slots usually include:
Quality graphics and immersive gameplay
Reasonable to high RTP
Well-stocked pay table
Flexible betting limits
Big jackpot or large maximum win
Bonus games and features
Mobile slots variant
With well over 10,000 online slots across the major UK casinos, gaming brands worldwide have recognised slot machines' popularity. As a result, casino sites are becoming increasingly competitive. Hence the reason why developers are making some excellent slot games in 2021.
But who can afford to buy the best games? Unfortunately, it's not the little dog. If you new slots, impressive features and thousands of ways to win – you're going to need to browse the lobbies of the biggest brands. That's why we frequently list the best 888 slots, top 10 bgo slots and Grosvenor Casino's best slots – it's because these casinos buy good games.
32Red slot games are also worth tracking.
So what goes into making the best slots on 32 Red?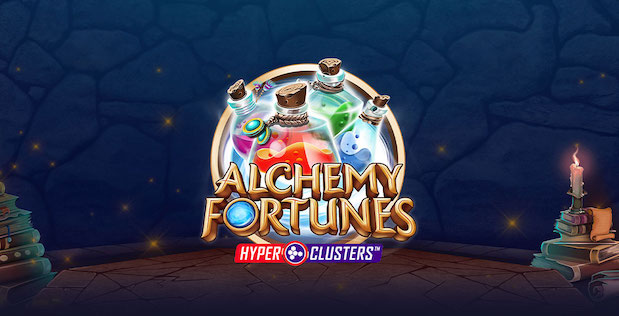 #1 Graphics and Gameplay
Some players believe that gameplay is more important than graphics, but if you're staring at an online slot game for fifty spins, you'll want the reels to look good. Just saying. However, when developers find the right balance – slots can offer immersive gameplay, quality graphics and enjoyment as you smash those winning combinations.
In 2021, the best 32 Red games are becoming more like video games than slot machines. Instead of just spinning the reels to rack up cherries, you build a profile, level-up and interact with all kinds of mechanisms. We'll take about bonus games and features later, but in-play modifiers mean improved gameplay.
You'll find that we've selected 32 Red Casino's top slots based partially on how they look and how they play – because developers in these cases got the right mix of both.
#2 High 32 Red RTP Slots
By high, we don't mean the highest RTP slot at 32 Red; we mean reasonable. Developers don't build popular online slots that don't pay out; casinos don't buy slots that people won't play – this doesn't work out for anyone. Now before we go any further, we highly recommend our guide on slots RTP and payout percentages, especially if you're looking for some light reading before bed.
If you're new to the world of 32 Red RTP slots, this is the calculation known as return-to-player in online gambling. Measured over many thousands of cycles, RTP offers a percentage of the takings back to the customer. But not necessarily you; it's all down to luck.
However, slots do get competitive when it comes to RTP; developers and casinos know that players look for the highest RTP games. But why?
#3 Pay Table