If you love real money roulette games, we've got a brand new one to review here that you may not yet be aware of. The 1p online roulette game comes from Playtech so it has a good pedigree. But does it deliver the goods you're looking for?
---
WHERE TO PLAY?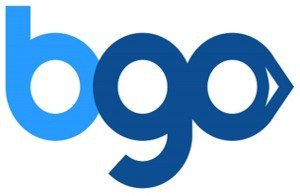 Get up to 50 fair spins on first deposit with no max win or wagering!
Sign-up Free
Play at BGO Casino
PHONE SCREENSHOTS
Slot Payout Rate RTP
Slotsquad Rating
---
1p Roulette Introduction
The Playtech 1p roulette game (also known as Penny Roulette) is a standard roulette game with a very nice appearance. That's important to note, because some games we've reviewed in the past have had a very basic appearance. This one really looks the part and makes you feel as though you're in a proper casino.
1p Roulette presents budget casino at it's best, and possibly the cheapest real money game you can bet!Caroline - Slotsquad Reviews
Playtech has done very well indeed to create a penny roulette game that looks slick and smooth, and doesn't try to do anything unusual. There's room elsewhere for more innovative roulette games, but if you want to place penny bets and have fun with a traditional game, this is the one for you.
Graphics and Playability
While the initial game loads with the roulette table appearing diagonally in front of you, you can click the tiny movie camera icon in the top left to change the 1p roulette table's position. This puts the spinning wheel at the top of your screen and the green betting area at the bottom, along with the chip values.
Just underneath the camera is a paintbrush icon. Click on that to take the table colour from green to either blue or red. It's a nice additional touch if you don't like the green baize!
There are no real instructions with this game, but to be honest you probably won't need them. You can play it in practice mode and we'd say it's a good game to try in that manner first.
Symbols and Payout Table
No matter which view of the table you take, you will see a small brown board that tells you the minimum and maximum bet amounts you can play with. If you click on that board in the 1p real money roulette game, you will see a small window pop up. This reveals the different bets you can place and how much you would stand to win from each one if you were successful. According to the window, the maximum table bet is given as £500.
The bets and returns are pretty standard here, but if you've never played roulette before it's worth a quick look to see where you stand.
1p Roulette Features
Let's start playing Playtech's 1p online roulette to see how well it delivers. Once you have settled on which way you want to show the table, it's time to consider which chips you want to play with. Click on one value and it will occasionally hover and wobble above the table until you decide where to put it! A gentle reminder that you should get started, perhaps?
We should point out there are other bets you can place as well. These are tier, orphelins and voisin du zero bets. If you play with the table on the diagonal, these appear on the oval 'track' just above the regular numbers. If you play in the other screen option, you can hide or show the track by clicking on the small oval indicator (it looks as though it is lit) just above the zero to the left. So, if you don't want to try these bets, you can play with the table directly below the wheel and you won't have to look at them at all.
Once you've chosen your bet amount – let's start with a penny bet as that's the name of the game here – you can hover over any of the areas on the table. As you do so, you will see the minimum and maximum bets you can place on that particular area. You will also see the odds attached to that bet. For instance, betting on the first 12 will pay 2/1 if you are successful. In contrast, a straight-up bet on a single number pays the highest prize of 35/1 on the amount you bet. Your maximum bet on one of these numbers would be £20.
When you are happy with your bets you click on spin and watch the small white ball spin around the wheel. This looks very accurate and has a nice appearance. You're then told whether you have won or not. The controls are also very easy to work with at the bottom of your screen and are all self-explanatory.
Betting and Payout Rate
Since the game tells you it's possible to play online roulette for 1p, you won't be surprised to learn this is your minimum bet amount. You also have the chance to go up as high as £500 though on the entire table. There are six individual chip values to play with, the biggest of which is £10.
The return-to-player is given as 97.30% here, and your top prize amount would be 35/1 for a straight-up bet. That is in line with other roulette games we have tried in the past.
---
Play at BGO Casino
---
Slotsquad Summary
There are a few Playtech online roulette games out there today. However, this is a nice addition to the existing batch. The low-bet options with 1p online roulette may well attract players with smaller budgets, so it could well win fans who wouldn't normally play this game online. Will you be one of them?
---