Lotto instant win games are getting more popular. We've got details of a new release you may not have come across yet. Could the SpinLotto Instant Win game be what you've been waiting for?
---
WHERE TO PLAY?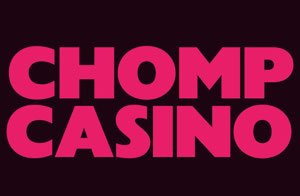 PHONE SCREENSHOTS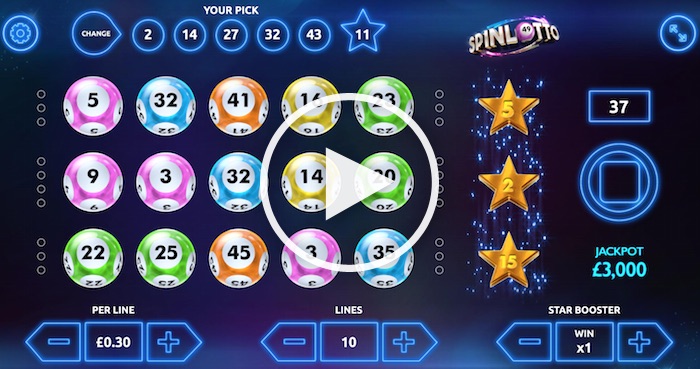 Slot Payout Rate RTP
Slotsquad Rating
---
SpinLotto Game Introduction
At first glance, you'd think this is a regular version of a basic lottery draw. You'd be wrong. The Spin Lotto online game has a lot more to offer than first meets the eye. Full instructions and examples are included, and this will help you understand how the game works, but a freeplay version can also be used to ensure you get the hang of things before putting in a real bet.
Spinlotto is a fun twist on lottery and slots which we recommend if you are looking for something a bit different!Adam Dale
The game has a slick and familiar look, with the lotto balls looking just like they do in the UK Lotto draw. But don't assume the game begins and ends with the first screen you see. There's a surprising change that happens when you click on 'start game' – and a good one too.
Graphics and Playability
We liked the simplicity of the graphics in this game. They're slick and the background is deliberately minimal to keep the focus on the lottery balls. There's a Lucky Star element to the game too, but we'll come to that in a moment.
It's easy to pick your five lotto numbers and your Lucky Star, but it's not immediately apparent how you can place a bet. That's our one niggle – you'd be forgiven for thinking you were committing to playing by clicking on the 'start game' command. That's not the case though, as there are more options once you do this.
Symbols and Payout Table
If you want to find out more about the game, click on the cog at the top left. This presents you with four options, one of which is to read the instructions. These are the paytable of sorts, and you can see how the Lucky Star plays into things and how the lines are arranged.
Obviously, when it comes to symbols, you've got the main lottery balls and the golden Lucky Stars and that's it. It keeps things simple and easy to understand. If you want to know more, the fifth page of the paytable has a link that goes through to the full rules.
SpinLotto Game Features
Right – let's begin. Firstly, the SpinLotto Instant Win game asks you to select your lucky numbers. Use the plus and minus keys above and below each one to select your preferred ones, or use the Quick Pick option to get a random selection. The Lucky Star is chosen in the same way.
Once you've done that, click 'start game'. You'll then see a 5 x 3 grid of lottery balls, plus a column of three Lucky Star numbers under a shower of silvery raindrops. Your pick is shown at the top of the lottery balls, but you can click on 'change' to go back to the previous screen to select new numbers if you like.
Select the number of lines you want to play, up to 10, and select your bet-per-line amount too. The Star Booster requires an extra payment if you want to activate the x10 or x20 feature. You must increase your stake by x3 or x5 respectively. This boosts a prize if your Lucky Star appears on a winning line.
Once you're ready, click on the spin button and the balls will spin as in a regular slot game. You must get two or more balls on a line that match your selection to win. They don't need to start from the left side – they can appear anywhere. The Lucky Star can lead to increased wins or turn one matching ball into a two-ball win. Furthermore, one Lucky Star can boost prizes on up to three lines at once.
The good news is a number can be repeated on a line and it will still be a winner. For example, if you've picked number 17 as one of your numbers, and three 17s show up on a line, you'll win a three-ball prize.
Betting and Payout Rate
The return-to-player depends on whether you use the Star Booster or not, and what level you are on. The RTPs are indicated in the full rules and could be between 89% and 95.9%. The highest RTP is given when the Star Booster is used and you get 20x the usual win amount.
You can place a bet on each of those 10 lines. The coin values range from 10p a time to £2, and you can choose how many lines to play (we'd recommend them all to maximise your winning chances, even if that means playing a lower bet per line). Your top bet – assuming you pay the maximum per line and activate the x20 Star Booster – is £100.
The top prize is well worth it, at 10,000x your bet for getting all five correct numbers plus the correct Lucky Star to match your line. We hope you manage it!
---
Play at Chomp Casino
---
Slotsquad Summary
Instant win lotto games are always good fun. This one has been spliced with a slot game idea to create something unique. The SpinLotto Instant Win game will win lottery fans and slots fans alike, we think. Do you agree?
---