Blood Suckers II Touch is the mobile slot version of NetEnt's creepy vampire follow up. You can play from 25p a spin to win free spins, activate random features and search for a hidden treasure bonus game.
---
WHERE TO PLAY?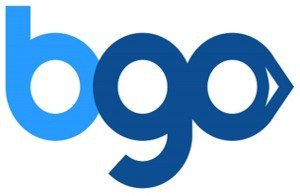 PHONE SCREENSHOTS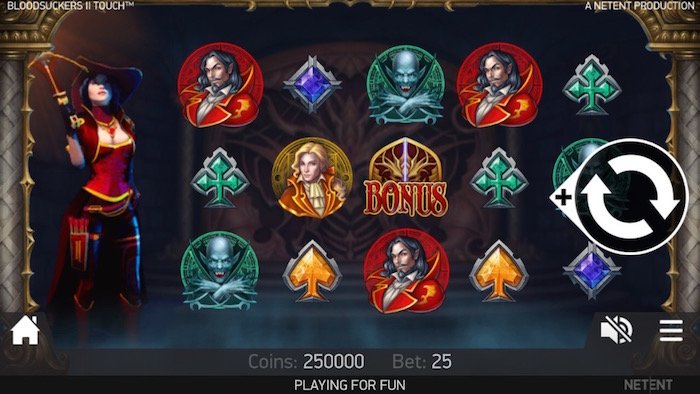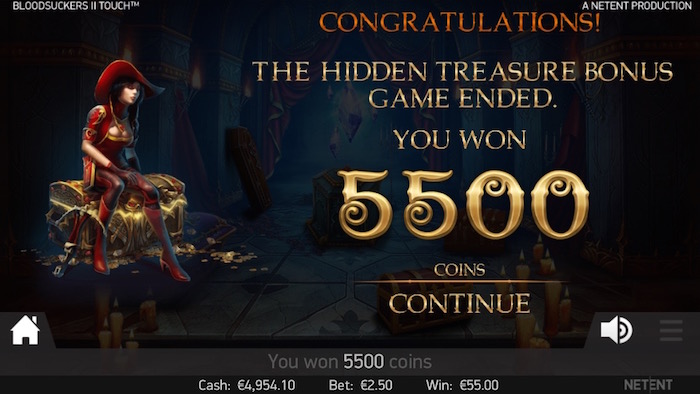 Slot Payout Rate RTP
Slotsquad Rating
---
Blood Suckers II mobile slot introduction
NetEnt Touch is possibly the best software when it comes to mobile slots. Nothing else looks as good on your phone; no other games fill the screen like this. Blood Suckers II released in time for Halloween is quite possibly the most impressive we've seen this year.
Do you need to know about the original Blood Suckers to play this one? No of course not. The Blood Suckers II mobile slot is the sequel to that game, but that's all you need to know. It's dark, it's creepy, and it's about vampires. It's one of those Halloween mobile slots you don't want to miss either.
The story follows young Vampire Amilia and her mission to the castle from the original. Her ancestors have gone, slain by Vampire hunters but what treasures are left behind? That's the whole point of this game. And for 25p to £250 a spin you get to be Amilia in that castle looking for that treasure. But watch out, there's the small matter of a Demon!
Before the game begins, there's a cool intro showing the power of NetEnt Touch. You'll see what I mean by the HD graphics and sound. You can play from 25p to £250 a spin and win a jackpot of up to 10,000 coins. Regarding features, Blood Suckers II Touch includes free spins, a multi-level pick and win and two random shot features.
The payout rate for Bloodsuckers II Touch is 96.94% RTP which is below Bloodsuckers at 97.0% but still highly reasonable. It's also low volatility which is nice.
How much can you win playing Blood Suckers II?
At 25 pay lines, you'll be playing 25 coins of 0.01 to 1.00 with 10 bet levels available on each spin. That's 25p to £250 max bet. The paytable pays x the coin value, not the spin. It's confusing sometimes because it's easy to think you're winning times the spin.
Ok, let's look at playing Blood Suckers II Touch for 25p a spin. The smallest prize you can win is 2p for 3 x diamond symbols. 5 x the red vampire hunter would pay £5 while the jackpot of 5 x wilds would pay out £100.
If playing at maximum bet for £250 a spin (That's a coin value of £1), We're now adding a zero to the coin values on the pay table. So at £250 a spin, the smallest win would be 3 x diamond symbols at 20 x coins, not 2 x coins equal £20. 5 x the red vampire hunter would now pay £5000 while the jackpot would be £100,000.
So how much can you win playing the Blood Suckers II mobile slot? An awful lot. Add in the features, and there's a rewarding pay table on offer here. My betting choice, play at £2.50 a spin.
Features
If you're going to win better prizes, it will happen here. The features on Blood Suckers II Touch beat the original by a vampire's tooth. But it's enough improvement to notice. You can come across blood rose free spins, a hidden treasure bonus game with different levels and two random shot features.
Blood Rose Free Spins
What is it? 3 or more scatter symbols appearing anywhere on the reels in the main game activate 10 Blood Rose Free Spins.
Is it helpful? Firstly you can re-trigger the free spins with additional scatters (3 or more) during the game, so that's a positive. Second, all bet line wins and scatter wins are multiplied by the 3 x multiplier. So in theory, some of your biggest wins can come from this game alone.
Out of the mobile slots we've seen released this Halloween, Bloodsuckers II Touch has the best free spins bonus.
Hidden Treasure Bonus Game
Now, this is exciting; it's also scary. You choose coffins to reveal cash prizes, but there's this Demon that can end the whole thing. And as far as cartoon Demons go, this one is creepy.
How do you get this feature? 3 or more bonus symbols appearing anywhere on consecutive reels starting from leftmost reel activate the hidden treasure bonus game.
Another nice touch. If you activate this bonus with four bonus symbols, all coin wins double. Activate with 5 and coin wins triple. It's the stuff like this that makes the Blood Suckers II mobile slot worth playing. It's also a good round with different keys and levels.
Now that you're in the pick and win, you pick coffins to find coin wins, scatters or the terrifying Demon himself. (It will stop the bonus).
If you find scatters you can collect them as you go through the levels. If at the end of the bonus you have three, you will activate the 10 Blood Free Spins. I like how NetEnt Touch link the features this way.
Keys are the best if you find keys you advance to the next level. Still not excited? Not only do keys mean more picks and potential wins, but if you can find the key on the last level (level 5). You will be awarded the Great Treasure Win of 1000 x coins multiplied by the bet level. It hurts my head even to try and work that one out.
Random Scatter Shot and Bonus Shot
Scatter shots and bonus shots are random helping hands. It's when we get to see Amilia do her stuff with the crossbow. It's very Kate Beckinsale and Underworld if you ask me. Random shots are just another way of getting you into the main features; it's nice to see Amilia at the side of the reels helping out. If she fires the crossbow; good things can happen.
---
Play at BGO Casino
---
Slotsquad Summary
NetEnt Touch is looking good at the moment. The Halloween mobile slots we've seen this time around send tingles down the spine. But none as much as Blood Suckers II Touch. Who's going to like it? In truth, most of us will. Everything from the graphics to the games mysterious pick and win feature is worth a mention. It's also one of the Touch mobile slots you can play for 25p a spin. Just avoid the Demon.
---