The Aliens the movie is a classic and now the species is reborn for the gaming industry. Aliens Online Slot is NetEnt's new breed of the saga that puts casino players at war with a species that bleeds acid and harvests humans for reproduction purposes. It is now one of the most popular online slots and has 15 pay lines of explosive action and three levels of bonus rewards.
---
WHERE TO PLAY?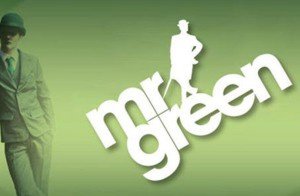 GAME SCREENSHOTS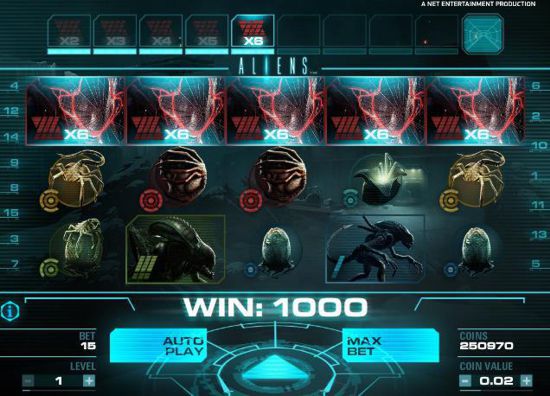 Slot Payout Rate RTP
Slotsquad Rating
---
Aliens Slot Introduction
Ever since the original "in space no one can hear you scream" phrase had cinema goers urinating in their trousers, has there been a need for the Alien franchise in this world. The second movie Aliens released in 1986 and directed by James Cameron became the creatures most successful outing. NetEnt and in co-operation with 20th Century Fox have gone down this road too, infusing the story with the very latest in 3D casino graphics, slot bonus technology and winning possibility software (RNG).
The Aliens Online Slot features five reels of stunning illustrations, incorporates 15 win lines, uses multipliers like never before seen and has payouts worth thousands of coins. When the Slotsquad looked at 30 different casinos that had Aliens. More than 20 featured the slot in its most popular options with over half pushing Aliens Slot related bonuses, suggesting the game has massive appeal for real money casino players wanting valuable bonus rounds.
Graphics and Playability
We played the Aliens Slot soon after launch and found elements of the movies chilling components heavily involved. If you're playing this one alone and in the dark, then we guarantee a few looks over the shoulder. The gameplay is just fantastic, and NetEnt have achieved this by using a mission to eliminate the nasty creatures and their Queen as the core structure. It means that the Alien Slot features, graphics, sound effects, and playability have the player gripped from the outset. It's not just rolling reels to find three cherries on the win line; this is going deep into an Alien territory to eradicate the deadliest and the most ferocious critter you could imagine, Scared yet?
Symbols and Payout Table
You can play the Aliens Slot for real money from just 15p per spin, that's good value when you consider the potential bonuses.Analise Proctor - Slotsquad
There's no question that NetEnt built Sigourney Weaver's best friends for the wider online casino market because of it's wide appeal on the betting front. Total coins sit at 15 per bet with coin values of 0.01 to 10. It means you can play the Aliens Slot for real money from just 15p per spin to the high rolling cost of £150 per spin. When it comes to the payout, NetEnt Aliens fairs well at 96.4% RTP, but remember this can fluctuate depending on which casino you're playing the game.
Some of the slots promotions out there stick Aliens with a 570,000 coin jackpot with bonus rounds offering back over 3000 times your stake depending on the mission.
Game Symbols
NetEnt Aliens screams 3D science fiction that makes the games five reels look awesome. They've designed it like it's some futuristic technology panel, monitoring life forms, activating bonus grids through doorways and even visuals of looking through a colonial marines helmet. Symbols include the Weyland Corporation Wild, face huggers sucking faces, various aliens, eggs and the Queen bitch herself. Not my words, Ripley's. This video slot is sheer cutting-edge and has gameplay never before seen with its 3D graphics and real-time transparency.
Slot Features
Whether you're playing the Aliens Slot for free or with real money, something rather spectacular awaits you. Based on a 3 level system, the Aliens Game sees the player experience a base level followed by three separate events, all being part of the same mission. It includes the search, the encounter and the hive. If you're playing for just 15p per spin, this is great value for money in terms of potential bonuses.
The search bonus involves scanning an area suspected of being plagued by dangerous alien creatures (oh it is by the way) using a life form detection system or "alien activity meter". The more life you find, the more symbols you'll collect with each one having a multiplier. Complete the nine steps of this level to reach the encounter game.
The Aliens Slot encounter level involves some serious fire power and sounds quality on some good speakers. Kick out the pulse rifle because we're blasting these critters back to hell. This bonus involves lots of ammunition and is quite scary; it's also about survival and trying to reach the Queens nest, the hive. It's killing for cash with multipliers used from level 1 in addition to new multipliers gained at this stage. Keep an eye on your ammunition clip because more bullets found can generate re-spins.
The Hive Feature
The Hive offers five re-spins and is where you can take out the Queen by burning down the nest. The complete destruction pays a cash prize of 240 times your stake. Getting to this point is a tough business but an enjoyable journey never the less, nobody said this was going to be easy! Expect big wins on completion folks. But lots of bodies, terror, and scares along the way too. The Aliens Online Slot is one of NetEnt's finest development moments and sets the benchmark for a future of highly innovative video slots to come. "Stop your grinning and drop your linen" perhaps it's time to start winning.

---
Play at Mr Green Casino
---
Slotsquad Summary
But be warned "in space, no one can hear you scream." If you're willing to take the good fight to the aliens, then you have to try this slot game, its fast action packed with amazing graphics that will keep you wanting more.
---