Birds on a Wire is no ordinary mobile slot. It doesn't spin like every other slot. Take a flock of odd birds perched on power lines getting jolted with electricity. Add in 17 fixed pay lines and play from as little as 10p. The result is the Thunderkick Birds on a Wire Slot, but these reels don't spin, they fly! Oh, and watch out for the cats.
---
WHERE TO PLAY?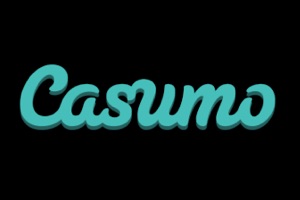 GAME SCREENSHOTS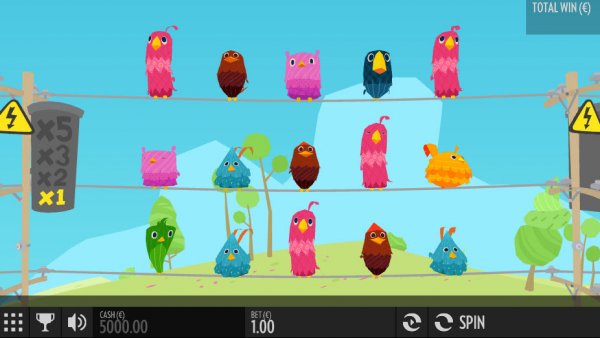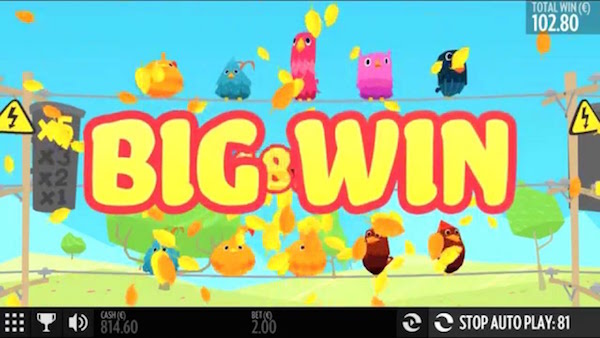 Slot Payout Rate RTP
Slotsquad Rating
---
Introduction
Game developers Thunderkick know how to innovate and Birds on a Wire pecks at the competition. Becasue thanks to the ingenious way the reels move. Not spinning downwards, but flying in from the side. Plus points include spins from 10p, a 96% RTP payout rate, and a free spins bonus game. The slot is mobile-responsive too and features an in-play multiplier system that can increase winnings. That's the power supply electrocuting those cute little birds so don't be too upset!
Thunderkick's flying reels concept alongside in-play multipliers is a peck above the rest!James - Editor Slotsquad
Birds on a Wire is Thunderkick Software. It's 5-reels (sorry! power lines) of unique cash winning opportunity. Also there's humor with every flying, fried and almost digested bird. They say don't let the cat out of the bag, but in Birds on a Wire, you want three of them unleashed at the same time, more on that later. In any one spin, players are betting 17 fixed pay lines on 15 reels.
Graphics and Playability
We're growing fond of Thunderkick Slots, built by inventive hands and by a developer not afraid to think outside of the box, Thunderkick Software makes unique and innovative mobile slots and games that look the part. Birds on a Wire is a testament to this, again showing the creative brain of Thunderkick and how they know their stuff.
UK slots players who know Thunderkick games already will appreciate the fine details, elegant graphics, and smooth animation. There's lots of colors too, betting limits to suit both high rollers and free loaders and quirky sound effects including lots of flapping feathers.
Playability is entertaining as well; the game is funny, and the flying birds that have replaced standard reel spinning works a treat. Real money slots players will no doubt appreciate the High Voltage Multipliers, Dropping Symbols and a Free Spins Bonus that gives cash play enormous appeal. Birds on a Wire also features an Inwinerty Spin that continues until you win! For these reasons Bird on a Wire for mobile or desktop has playability credibility.
Game Symbols and Bonus Icons
The Birds on a Wire Slot Pay Table is one of the most hilarious but valuable payout grids on the planet. The symbols, you guessed it are all birds, each with different colored feathers, body shapes and daft faces. They all chirp, and they all explode when electrocuted in winning combos. If you're playing at the highest betting value of 100, these standard birds can pay up to 1200 back. The slots highest paying symbol and also the games Wild is the big black bird worth up to 20,000.
The Cat in a Bag Symbol is the Birds on a Wire Free Spins Bonus Game Icon.
Birds on a Wire Slot Features
There's no denying that when it comes to mobile slot features and online slot bonus games, you're betting real money if you want any use out of them. Birds on a Wire is no different but what you're paying for is worth its weight in feathers, and possibly some winnings too. Birds on a Wire Slot Features include Dropping Symbols, High Voltage Multipliers, The Inwinity Spin and a 10 Free Spins Bonus.
The Dropping Symbols are similar to the concept of Tumbling Reels in Gonzo's Quest, only here it's not the blocks exploding, it's birds, and they're not tumbling, they are flying. Winning birds explode and shed their feathers being replaced quickly with more chirping birds, this continues as long as there is a new win. The more bursting birds, the more winnings.
High Voltage Multipliers
High Voltage Multipliers bring fun, destruction, and further wins to your game by working with each win from the Dropping Symbols. For every win formed via the Dropping Symbols, the High Voltage Multipliers will increase 1 level. In the Birds on a Wire Slot base game this is up to 5x on wins, but in the bonus game, High Voltage Multipliers can be worth up to 20x on wins. As far as mobile slots go, this is one of the best in-play rewards we've seen!
The 10 Free Spins Bonus Game is another improved concept by Thunderkick, not content with a bog standard Free Spins Bonus Game; they've gone one further with an Inwinity Spin. If you're looking to hit this feature, you'll need 3 or more Cat in a Bag Symbols (Bonus Icons). The game starts with 10 Free Spins, but additional Cat in a Bag Symbols will award 2 Free Spins to a maximum of 34 Free Spins. Not only is this one of the highest mobile slot free spin bonus games, but it finishes with a final Inwinity Spin, that keeps the birds flying until you win!
Betting and Payout Rate
If you want to play Birds on a Wire for real money, you can play with 15 betting levels ranging from 10p to £100 per spin. The payout rate for the game is 96.1% RTP, and the jackpot is 200x the wagered bet.

---
Play at Casumo Casino
---
Slotsquad Summary
It's never pleasant looking at dead birds unless you win money when it happens, well! Thunderkick has made that possible. Birds on a Wire does away with traditional slot spinning as we know it and swaps it with flight and feathers. Multipliers come with belts of electricity and free spins get additional payout power. If you can handle the mild violence and lots of birds chirping, this games worth a spin, or is it a fly?
---