Get your armour on, load up your bow and arrow and hot foot it to the King's court for a spot of money-making, Medieval style! The new Medieval Money slot from IGT is packed with interesting features to keep you busy and even jesters to entertain the court. Here's why we'd recommend you give it a go.
---
WHERE TO PLAY?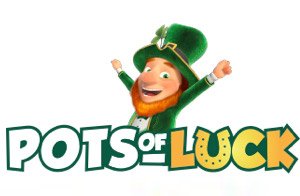 GAME SCREENSHOTS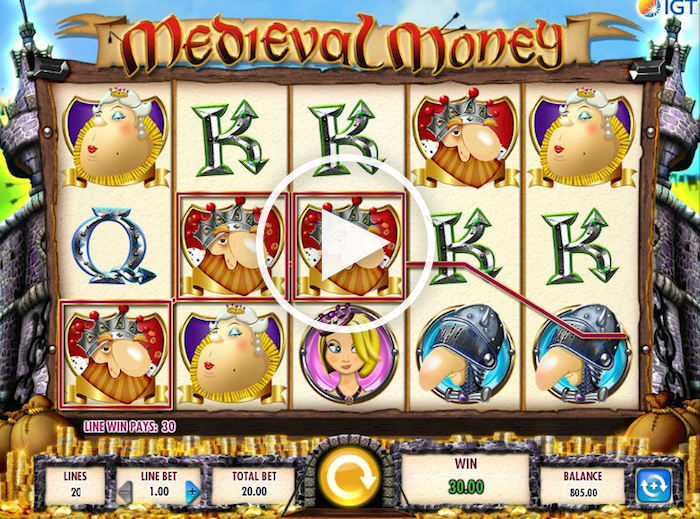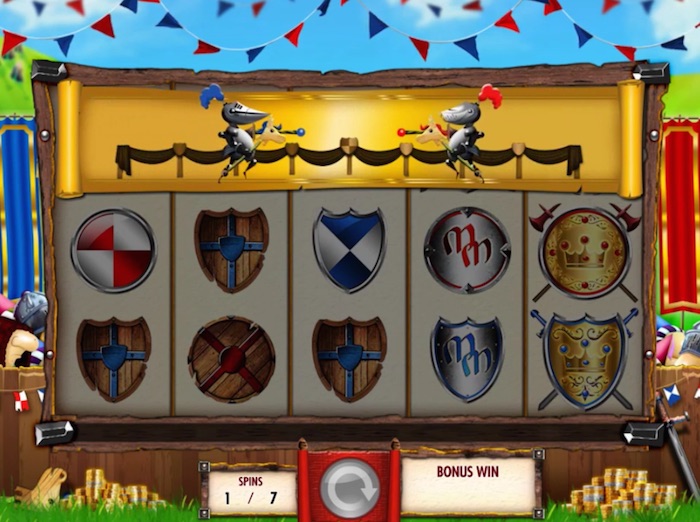 Slot Payout Rate RTP
Slotsquad Rating
---
Medieval Money Slot Introduction
Medieval history is brought to life (kind of…) in this new slot from leading games developer IGT. Spin the wheels and take your chances at winning some cash in the historical kingdom.
The atmosphere and bonus game potential of Medieval Money give the slot real credit!James - Slotsquad Editor
But don't expect to see a game oozing in authentic history or traditional style. Oh no, the Medieval land is brought to your screens in a characterful cartoon style. The jaunty music that accompanies the slot though is more like you'd expect to hear in a Medieval court and definitely helps to conjure up the appropriate era.
All the characters you'd expect to find frequenting a Medieval court are here too – you can't miss the King and his rather large nose, or the demure looking princess. The knight, who surely must be related to the king, shares the same rather large nasal protusion, then there's the jester's cap, which acts as a wild symbol. There are 20 lines and five reels in this IGT slot popular with UK players and four different bonus rounds to liven things up even more.
Graphics and Playability
The cartoon style graphics might not be to everyone's taste, but they're kind of quaint in their own unique way. The slightly angular nature of the letter symbols aren't entirely easy on the eye and make the screen seem quite 'busy' in appearance. That said, the colours are crisp and clear and the characters have a jaunty look to them. We like the way they move when you hit a winning line.
In terms of playability, the Medieval Money online slot works very well across a range of mobile devices, plus on the more traditional desktop PC's, so there are plenty of options when it comes to enjoying a play, whether you're at home, or out and about.
Symbols and Payout Table
There's a range of quirky symbols used throughout the reels on this latest slot by IGT. As is the case with so many online casino games, you can't get away from the inclusion of the A, K, Q and J symbols. But alongside them you'll discover the King with a bulbous nose, the Queen, a princess and a knight in armour (also sporting a rather large nose).
What makes the game more interesting are the Jester's cap symbol, which acts as a Wild, the target symbol, which serves as the Bonus and the Medieval Money (MM) symbol, which could potentially provide you with a big win.
At the base betting level, payouts range from 5p for three Jack's, to £1.75 for five knights and £1000 for five MM symbols. There's plenty more in between and, of course, your potential winnings are influenced by the level you bet at.
Medieval Money Slot Features
Good extra features help an online slot standout and in such a competitive market, it's crazy not to have them. The good news is that IGT's Medieval Money is bursting with not one, but four extra bonus features. These are the:
Money bags picker
The joust free spins bonus
Spell picker
Dragon path bonus
The bonus rounds are unlocked when you get three or more bonus symbols. You're then taken to a screen featuring a range of targets and you pick one. When the arrow hits the bullseye, the particular bonus you've won will be revealed. Then off you go to enjoy that feature.
Each of the bonus rounds is a bit different and it's exciting waiting to see which bonus round you've got. The eagle-eyed amongst you may notice that the bonuses do bear similarity to the design and style of those used in IGT's popular Rainbow Riches slot. The dragon path bonus, for example, features a wheel to spin and a path to progress along, which is very similar to the Pots of Gold bonus round.
The similarities certainly don't deter from the playability though and the multiple bonus rounds enhance the game play enormously.
Betting and Payout Rate
The Medieval Money slot has a variable betting level, giving plenty of scope for you to choose the amount you feel happy with. The line bets range from 0.01p to £2.00. With the full 20 lines, this means your total bet will cost from 20p to £40 (it's not a slot where you can adjust the number of lines you're betting on).
If you strike it lucky and get five Medieval Money (MM) symbols on a payline, then you could be going home with a very tasty jackpot.

---
Play at Pots of Luck Casino
---
Slotsquad Summary
All things considered, Medieval Money is a great new addition to the IGT online slots fold. The inclusion of multiple bonus rounds ensures plenty of action and anticipation and the quirky cartoon-esque graphics make for a memorable game. With its jolly background music and occasional sounds of chickens and other farmyard animals, you can't help but be transformed to the realm of a Medieval court.
Thanks to all the bonus rounds, play is never dull and, with the chance to win a tasty sum of money (or should that be a bag of gold coins?), it's definitely a slot worth playing. Thumbs up to IGT for another successful slot!
---