While looking for new slots in 2018, games with spins under 30p and features worth betting on, I've found not one but two slots of the same. Still confused? No need to be. I'm talking about Power Force Heroes and Power Force Villains from Push Gaming. The twin slots can be played on mobile as well as desktop from just 25p a spin. It's medium variance and there are two jackpots in a game with super spins that can generate big wins.

---
WHERE TO PLAY?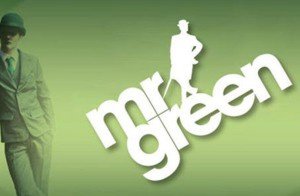 Get up to 100% match bonus up to £100 + 100 Free Spins after £20 is wagered (T&Cs Apply)
Sign-up Free
Play at Mr Green Casino
GAME SCREENSHOTS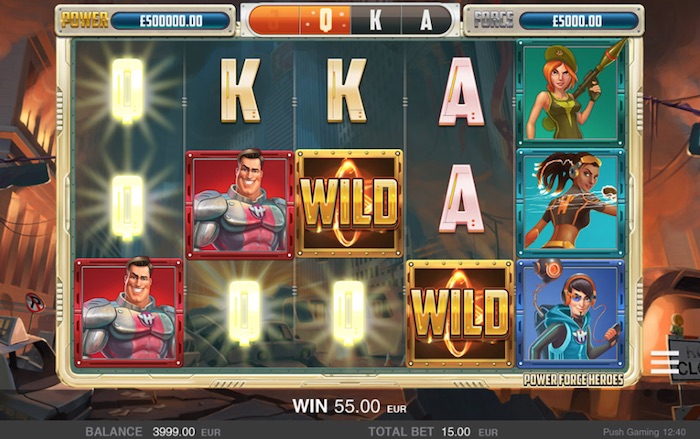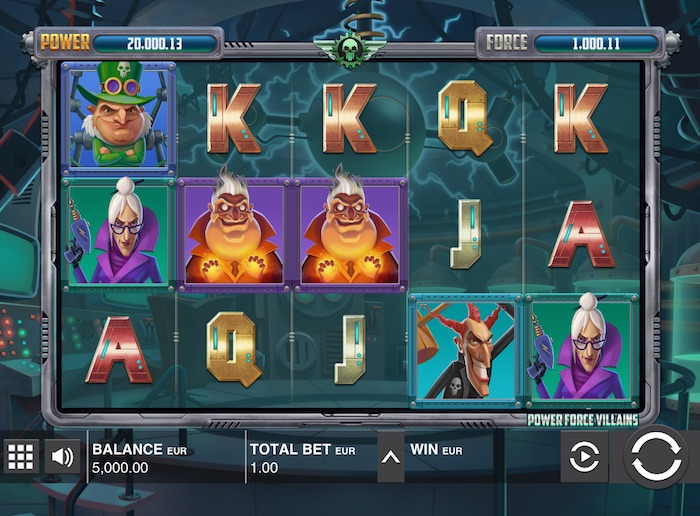 Slot Payout Rate RTP
Slotsquad Rating
---
Power Force Heroes Slot Introduction
I could write two slot reviews for these games, but they're so alike I'd be repeating myself. The Power Force Villains slot and Heroes edition is the latest new slots trend. Not one, but two versions of the same slot game. Both titles feature 25 pay lines, 5 reels and two tier progressive jackpots. Although pay out rates vary slightly around the 96.7% RTP mark with each the two slots.
Based around the theme of super heroes and super villains, this is Push Gaming's clever showcase of a war viewed from both sides. And you get to play each one dependant on your mood or whether you like being the goody or the baddy. On graphics, Power Force Heroes is exceptional with quality cartoon illustrations and HTLM5 powered gameplay. It's even better on a mobile phone and while I talk about Power Force Heroes, I'm talking about Villains here as well.
You can play from 25p to £100 a spin so everybody's covered. Engaging feature factors include Wild Waves and Power Stacks while super spins bring improved odds of winning. If you're looking for new online slots with a unique central element, two games and two tier jackpots in both, this should be enough to keep you satisfied on the reels.
How much can you win playing Power Force Heroes?
Ok, let's get down to the good stuff. If you're looking to play new slots for real money, you'll want to know how much you can win. At Slotsquad, this analysis is our favourite part of any review. The maths can be boring and some pay tables try to be clever, but look past the coin values and you will see how much you can win. But I've done that for you, so don't worry, just read on.
Every time you play and spin Power Force Heroes (or Villains), you'll be betting 25 coins a time. Betting limits on coin values range from £0.01 to £4.00, that's 25p to £100 a spin. Now we know the coin values, we can look at the pay table prizes and see how much you can win playing the Power Force Heroes Slot.
If playing Power Force Heroes for 25p a spin, some of the wins might look this; 5 x Ace symbols would pay out £0.40, 4 x Bazooka Girl symbols would pay £0.80 while 5 x Wilds would net you £2.00. Up the betting limits to maximum, and you're spinning at £100 a play. At this rate you'd win £320 for 5 Gadget Heroes, £400 for 5 x Fire Heroes and £800 for 5 x Strong Heroes. But that's a lot to play for in each spin, especially as you need at least 4 x Gadget Heroes to make back your spin cost, meaning lots of the prizes come in below the initial bet.
If you're playing the Power Force Heroes slot, I'd play safe at no more than £1 a spin. But it's not all bad, the features in the game offer good pay outs and if the free spins get involved, your betting cost is negligible. Also in the slots strength, multiple pay lines and stacked symbols means these values can be easily multiplied?
Game Features
In both games, the Power Force Slots Series offer a number of features that enhance the slots pay out capacity. These include Mystery Symbols, Large Symbols and a Take Over function that offers free spins and improved super free spins. Wild Waves, Power Stacks and two jackpots complete a busy game that does more than just spin. If you're looking for entertainment, Power Force Heroes and Power Force Villains will do it. The fact the slot is two slots is another feature in itself.
---
Play at Mr Green Casino
---
Slotsquad Summary
With a complicated set of features across two different game skins, I won't go into heavy details about how you can win. But what's important is that you can win. The Power Force Heroes Slot and Power Villains Slot offer two different views of the same game, a clever concept that will help keep the online slot interesting.
If you get bored with one, you can try the other. That's the angle of attack from Push Gaming's marketing/creative team. Is it cheeky? Perhaps! Are these the best new slots we've seen this year, I doubt it. But with two games and two jackpots in each, they're worth a spin from 25p of anyone's money!
---