Welcome to the world of the famous Robin Hood as you've never seen him portrayed before. Forget his band of Merry Men. With this new online slot for UK players by NextGen Gaming it's a case of Robin Hood and his Merry Band of Birds!
---
WHERE TO PLAY?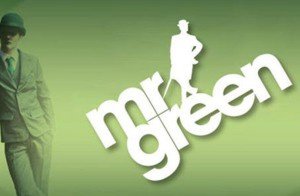 Get up to 100% match bonus up to £100 + 100 Free Spins after £20 is wagered (T&Cs Apply)
Sign-up Free
Play at Green Casino
GAME SCREENSHOTS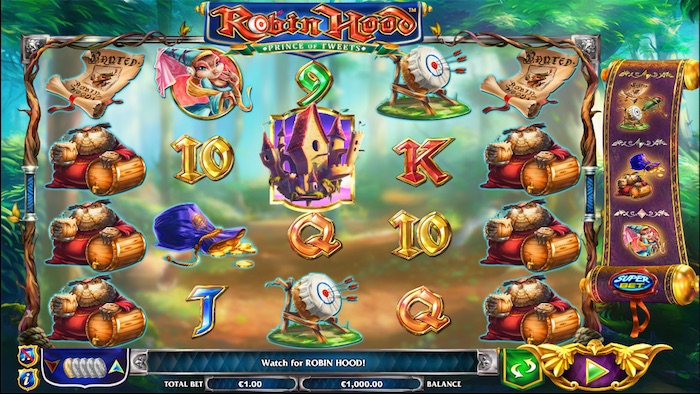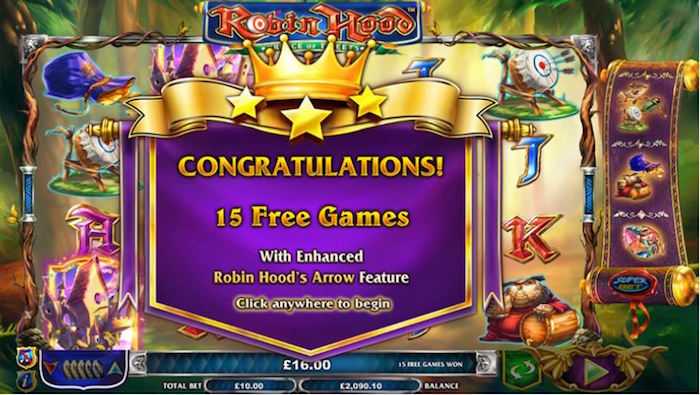 Slot Payout Rate RTP
Slotsquad Rating
---
Robin Hood Prince of Tweets Slot Introduction
Yes, good old Robin Hood has been transformed into a feathered bird and is back with his mighty band of birdie thieves. He's got the same skills and abilities as the hero of the legend, but with a few novel twists.
Prepare for of one of NextGen Gaming's best looking SuperBet Video Slots to date!Adan Dale - Slotsquad
Keen to play UK slots for real money? Here's the lowdown on why you should give Robin Hood Prince of Tweets a shot.
Produced by NextGen Gaming. Despite the slightly confusing name, it has absolutely nothing to do with Twitter. As you'd expect with any new release in today's market, Robin Hood is suitable to play online, as well as mobile and tablets.
The slot provides a new spin (pardon the pun!) on a classic favourite legend. Here we see Robin Hood portrayed as a bird. Why? Well, we're not exactly sure, but someone has let their imagination go wild. Their idea has paid off though. As they've come up with a fun and quirky rendition that's packed with extra features.
Graphics and Playability
The graphics for the Robin Hood slot appear in a cartoon-style, and the whole game and musical soundtrack has a fairytale-like feel. It's no surprise that the actions all based in a forest – just probably not Sherwood Forest.
We're not sure whether it's the choice of font used, or simply the design, but some of the symbols and graphics on the wheels have a slightly blurred appearance and lack the type of super crisp finish seen in other online slots. That said, perhaps it's supposed to be another element of the dream-like fairy-tale image the developers were aiming for?
Despite this, the playability of the game isn't affected in any way. In fact, it scores highly on playability factor. It's easy to use, works well across different types of mobile devices and has plenty to keep you interested and motivated.
Symbols and Payout Table
As you spin the wheels of the Robin Hood Prince of Tweets gaming slot, you'll see an array of symbols appear. There are wanted posters, medieval castles, bags of gold, a rabbit princess (slightly bizarre, but we assume inspired by Maid Marion) and even a beer-guzzling owl (Friar Tuck, perhaps), to name but a few.
With five lines and 40 paylines, it's a good idea to familiarise yourself with all the different symbols before you start. Thankfully the six-screen information guide is clear and easy-to-follow, and you'll find a great visual guide outlining all the individual symbols and how much each is worth, as well as the multitude of paylines.
Payouts range from 1 coin for three 9's, to 200 coins for five rabbit princesses – and each payline is multiplied by your chosen bet.
Robin Hood Prince of Tweets Slot Features
Good old Robin Hood features in this game as the Wild symbol. He appears on reel three and, when he fires his arrows, he'll turn adjacent symbols to wilds. If the princess symbol is adjacent to a wild, then it will turn wild too.
As is the case with several of the latest NextGen Gaming slots, a SuperBet feature is also available to take advantage of.
This additional wagering option allows you to bet a few more coins to potentially access additional features and helps take things to new levels.
At level one of Superbet, which costs 30 coins, Robin Hood's arrow feature will turn the princess, owl and pouch symbols into wilds.
With the Superbet level two, at a cost of 80 coins, the arrow will turn the princess, owl, pouch, target, quiver and poster to wild – potentially far more lucrative than the basic wild feature.
When you play Robin Hood Prince of Tweets, you'll also get the chance to win some free bonus games. The symbol to look out for is the medieval castle, which acts as the scatter symbol. If you get three scatters, you'll win 15 free games. Four scatters gets you 20 free games and five awards 25 free games.
When the free games are in action, any symbol that has turned into a wild will also turn adjacent SuperBet enhanced symbols to wild. What's more, the free games feature can be re-triggered, so if you're lucky, you could end up playing through loads of extra rounds.
Betting and Payout Rate
When you load up this slot to play, you can choose the level at which you'd like to bet. The options run from 20p to £50 per spin – plus you've got the chance to add the SuperBet to this as well. Don't forget, this will cost more, depending on which SuperBet level you choose.
If you play Robin Hood Prince of Tweets in a straightforward manner, with no extra wagering on the SuperBet, then the RTP (return to player) is 93.38%.
With level one of the SuperBet, the RTP increases to 95.109% and at level two it reaches 96.95%. This definitely gives food for thought, as although it involves extra cash, the potential rewards are far greater.

---
Play at Green Casino
---
Slotsquad Summary
It's a different idea to portray Robin Hood as a bird and, although a little bit twee, it's a fun slot to play. The special features are great and the chance to win a bonus round with plenty of extra spins – and even a re-spin of them all, if you're lucky – is a great incentive.
Add to that the SuperBet option with its additional wilds, and this is an all-round winning slot.
---