One of the great things about playing for real money at online casinos is the huge number of options you have when it comes to depositing money into your casino account. Between all the cards and online deposit methods available, you're sure to find something that suits.
Now you have another option as well – the idea of depositing money using your mobile phone. There's more than one way of doing this, but this guide is going to focus on just one – PayForIt. This is the very appropriate name given to a payment method that is tied to your mobile phone account. Remember, Pay by Phone is often an indicator of PayForIt.
---
---
If you want to know more about the PayForIt casino deposit method before you use it, read on.
What is PayForIt?
PayForIt is a method of depositing money into your online casino account by using your mobile phone. It is owned and supported by four major mobile network operators in the UK. These are 3, O2, EE and Vodafone. Therefore, if you use one of these networks, you should have no problem in using PayForIt.
However, it gets better. The scheme is actually open to everyone in the UK, even if you don't happen to use any of the providers above. So for example, if you have a Virgin phone, you can still use PayForIt if you want to do so and your favourite casino offers this as a payment method.
This is essentially a micropayment scheme, enabling you to deposit smaller amounts of £30 and under on a daily basis if need be. PayForIt isn't a business, as its website takes pains to point out. Instead, it is a scheme that puts in place a set of rules that allows safe transactions between you, your mobile network operator and the casino you want to deposit money into.
The PayForIt deposit method is one of the fastest and safest ways to play mobile casino.
The casino will have a relationship with an accredited payment intermediary (an API) who will ensure the process is handled smoothly and securely for both parties. This is something you don't need to worry about – only approved intermediaries are allowed to use the service for your security.
How do you know whether a particular casino will accept PayForIt?
Looking in the footer of a casino site (that's at the bottom) is usually a good place to start if you want to know if they support PayForIt.
Some casinos will have a PayForIt logo at the foot of their site. This could simply be the words featured next to a small mobile phone, or the words displayed on a SIM card. Sometimes you might see a more generic message that says PAY BY PHONE, again with a small mobile phone next to it.
These will give you an idea of whether a particular casino accepts this form of payment. You can then take a closer look at their banking information, or their FAQs, to find out whether they accept PayForIt when you make a deposit.
How does it work?
Let's assume you have stumbled on a casino you haven't seen before and you decide you want to join. You tend to like accessing casinos via your mobile phone, so you check it out and find it has a nice selection of games you can play. So far, so good.
Next, you need to deposit some cash into your new account with this casino. There are a variety of ways you can do this, of course, but you're interested in speed and convenience. You spot the pay-by-phone logo and you decide to deposit using pay-by-phone and the PayForIt method.
---
---
You will choose this method to make your deposit with, and you'll see a payment screen appear. This will have either one or three steps to complete, depending on whether you are out and about and using the mobile network to access the internet, or a broadband connection. You'll either be prompted to enter your mobile phone number, or alternatively you will be sent a code and you'll need to enter that as requested.
If you're looking to pay by phone, PayForIt sorts with speed and security!
Once that is complete, whatever amount of money you chose to deposit into your account at the casino will be authorised and sent. The money will either be added to your next phone bill if you have a contract, or taken off the balance for your pay-as-you-go account, whichever is appropriate.
And that's it! It really is pretty simple and only takes a few moments to complete. As you can see, if you like playing games at mobile casinos, this could make it far easier to deposit small amounts of cash into your account whenever you need to.
What are the advantages of using PayForIt?
Speed has to be one of them, especially as you can do it quickly using your mobile phone and nothing else. There are also more PayForIt casinos popping up all the time, making it easier than ever to deposit money into your account at speed.
---
---
Since you don't need any other information other than your mobile phone number, it is also very secure. You don't have to enter any personal details, bank details or card details – any of which could potentially be seen or harvested by someone else. You could literally make a deposit on the bus or train if you have access to the internet, and no one would be able to jeopardise your safety.
Super-simple, super-fast and very easy, PayForIt is getting more popular all the time – and it's easy to see why. Only Boku is ahead in terms of popularity, Only Boku is ahead regarding popularity, read about the Boku casino deposit method.
Any disadvantages?
Well, the main one would be the fact you can only deposit a maximum of £30 per day. This makes it better for small-bet players who only ever want to deposit small amounts. If you are likely to want to deposit more than this, you'll have to find another payment method to use.
Some say small deposits could be a disadvantage, but for safe players, that's arguably a strong point to Pay by Phone!
If you are on pay-as-you-go, you also need to be sure you have enough available balance to make the payment. If not, it would be rejected, leaving you to top up first. It is also sensible to keep track of payments to your casino account if you have a contract with your network provider, so you are aware of how much you are spending in this way.
Finally, if you win some nice prizes you won't be able to withdraw using this method, so you'll have to have another method in reserve to use for this purpose.
Which online casinos accept PayForIt as a deposit method?
mFortune and Vegas Hero and many other online casinos all accept PayForIt at the present time. The GoWin casino also looks to provide this option. While not all casinos let you use pay-by-phone to play casino games on their sites, it looks as though the trend is heading in this direction. After all, more and more people are accessing their top games via mobile devices all the time.
Check It Out
– Popular pay by phone casinos where players are playing!
---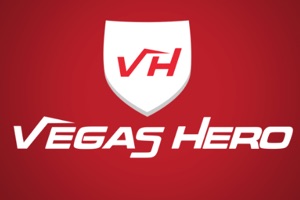 ---
It is in the casinos' best interests to offer phone-based payment solutions that don't involve credit cards or typing in bank details, so we fully expect more of them to take up this method in the near future.
Would PayForIt work for you?
Only you will know whether it would or not. But making a deposit using pay-by-phone does take less time than some other methods, not to mention keeping your data secure. Even if you give it a try, there is nothing to say you have to carry on using this method.
However, we think you probably will.