If we asked you to name two or three slot game developers, you might shout out a few suggestions. But how likely is it that Play'N Go would be among them? They're not perhaps as well-known as some other developers, but that's a little unfair. They've been around in one form or another since 2004, and the games they have available are nothing short of impressive, as you'll see here.
---
---
Recommended Play N Go Slots
---
Recommended Casinos with Play'N Go Games
---
Play'N Go Software Introduction
Play'N Go is based in Sweden but they have offices in Malta and Hungary as well, not to mention the Philippines. The provider was first created back in 2004, but they didn't start out as an online games provider. This didn't happen until the mid-Nineties, but many fans of their games would no doubt argue it was the best move they ever made.

Over 50 slot game releases to date
Scratch games and table games also provided
Bespoke games available too
Progressive jackpots available on some games

A wide variety of themes and features
Games to suit all mobile devices
Common Elements to Spot in Play'N Go Slots
Detail has to be one of the main things that really jumps out at you in all the best Play N Go slots. You only have to look at the logos for most of the games to see what we mean by this. It's actually pretty difficult to find a game that looks overly simplistic in any way.
Play'N Go Slots represent some of the most complex and feature intensive games available, but they're simple to spin!
They do like mixing things up with their games too. They're certainly not averse to throwing in the perk of a progressive jackpot every now and then. On the other hand, you can also find bonus rounds of excellent quality, and free spin opportunities that are just a little different from the rest.
To put it simply, Play'N Go doesn't rest on its laurels. They are continually innovating and coming up with new twists and turns for players to enjoy.
Play'N Go on Mobile Platforms
Unlike some software developers who started creating online games before making them available for mobile, Play'N Go went about things the opposite way. The software by Play'N Go was designed to help them create games specifically for a mobile platform.
---
---
This means it doesn't matter if you use an Android device, an iPhone or a Windows phone, you'll get a great performance from whatever game you choose to play. Indeed, they were the first to create mobile games, so it's easy to be confident in their offering.
Play'N Go Slot Games
Put simply, Play'N Go slots give you a great amount of variety. They don't tend to go for formulaic themes either, as you'll see from some of the examples we've got for you here. Maybe the best example is a game called Leprechaun Goes Egypt – a real mix of two themes if ever we saw one!
The detail of the team is becoming well-known for is there to be seen in a variety of ways. This holds true from the appearance of every symbol to the bonus features included in the game. Here, you get three options to choose from when you hit the free spins round, and that's in addition to the bonus game proper.
---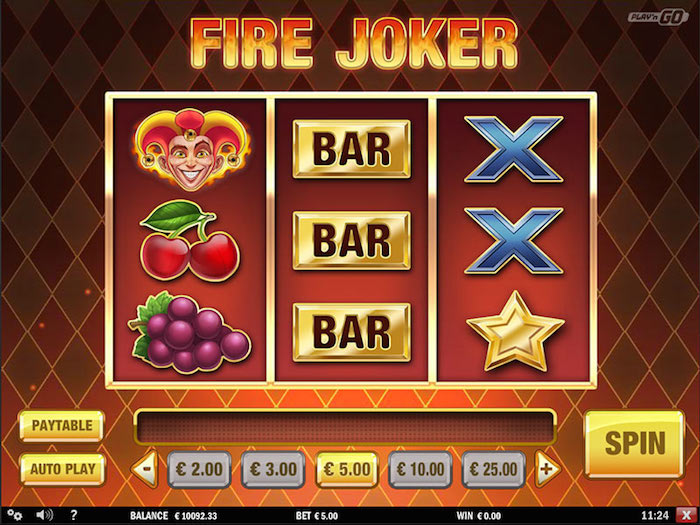 ---
Another good example of how Play'N Go likes to mix things up is in the Jolly Roger slot game. The bonus game here, triggered by three or more treasure chests, is comprised of a treasure map bonus. The symbols in play also relate closely to the theme itself – something you will see replicated time and time again in the Play'N Go slot game armoury.
We shouldn't just mention slots though. They also have a good mix of table games among other things, and the English Roulette version they've released shows you how much difference superb-quality graphics can make. You really feel as though you are pulled into the game as you place your bets on the table and spin the wheel to see if you've bet correctly.
As for scratch cards, well, they only have a couple, but again they're created with care and with a specific theme in mind. We don't think it would be that difficult to find a whole host of games from this provider that you'd be happy to play time and time again.
Slotsquad Summary
Sometimes you feel as though some slot games (although by no means all) have been created by someone in 10 spare minutes on their lunch break. I'm sure you know the kind of thing, and you can probably think of a game or two that fits into this mould.
---
---
You never get that feeling no matter which game you pick from the Play'N Go slots range though, or indeed any of the other games they create. Detail, dedication and the creation of a strong and enjoyable game are all ticked off every single time. That's something to be proud of – and it's also something every keen slot player should be aware of. If you've yet to explore some of the games offered by Play'N Go, why not take a few moments to try some now?