2018 was the year in which gambling operators and regulators moved up a gear in how they ensure responsible gaming is fully supported. 2019 is the year that software lends a helping hand. While many players enjoy betting on slot games, sports events and online casinos, problem gambling is a very real condition that can affect millions of people around the world.
In this iGaming Q & A session, Slotsquad looks at how software and technology can play its part in assisting problem gamblers online. Speaking with Gamban, we learn about the smartest and most effective software in the world for blocking online gambling sites and apps. Designed to block gambling and nothing else, it is the least intrusive, most intelligent and simple to install blocking software of its kind.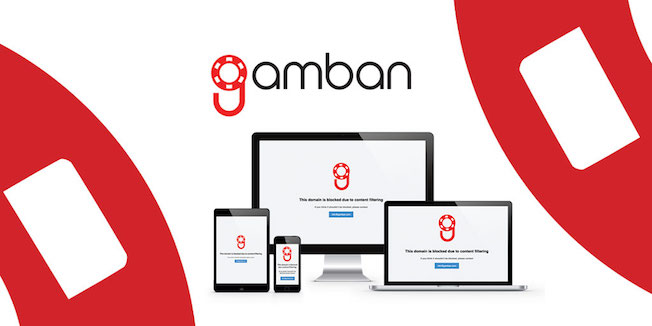 As we continue our journey to understand the iGaming industry, everything from how games are built to how casinos are regulated, we talk with the software experts fighting in the corner when responsible gaming fails. In a much anticipated Q & A with founder and CEO of Gamban, Jack Symons, we talk about the product, the future and how casino sites can do more to support players.
10 Questions with Gamban Founder and CEO, Jack Symons
Q1. Firstly, thanks for talking with Slotsquad. While most players know about online casinos, slot games and welcome bonuses, they don't necessarily know about this side of the industry. Can you tell us about Gamban and how the software is making a difference?
Absolutely! Gamban blocks access to online gambling. You install the software on any and all of your devices and it stops your from accessing all gambling sites and applications – everything from bingo and poker to slots, skins gambling and casual trading. It's designed to be as lightweight and effective as possible. Thousands of people are using the software and we are pleased that overall the software is helping so many people.
---
Q2. It's very clever how Gamban is able to block thousands of online gambling sites, how does this part of the software work?
There are two approaches to this – and we have spent considerable time researching and developing different technologies. I should start by saying that each platform is considerably different as we work within the confines of what is and isn't possible on each operating system.
Underpinning each application is a powerful DNS system that automatically identifies gambling URLsJack Symons - Gamban CEO
However, underpinning each application is a powerful DNS system that automatically identifies gambling URLs, in addition to manual checking. We are always prepared to radically change the approach depending on what will make a better, simpler and more efficient product.
Q3. Do you ever come across websites that are wrongly designated as gambling domains? I guess this could be frustrating.
It's not common. This was a bugbear of previous alternatives when I was setting up Gamban. What annoyed me most was finding I was blocked from [for example] restaurant websites, presumably because they, like casinos, use 'chips' – maybe that's why? But sometimes the most innocuous sites were blocked and this was unacceptable.
On the rare occasion someone finds an inaccurately blocked site with Gamban, we can change this very quickly. We spend considerable time debating sites that fall between gambling and investing and regularly review the blacklist and whitelist.
Q4. Given the rise of internet gambling and mobile casinos now providing all-access around the clock, responsible gaming is being tested more than ever. Does Gamban provide one account that blocks access to gambling sites on multiple devices, including mobile phones?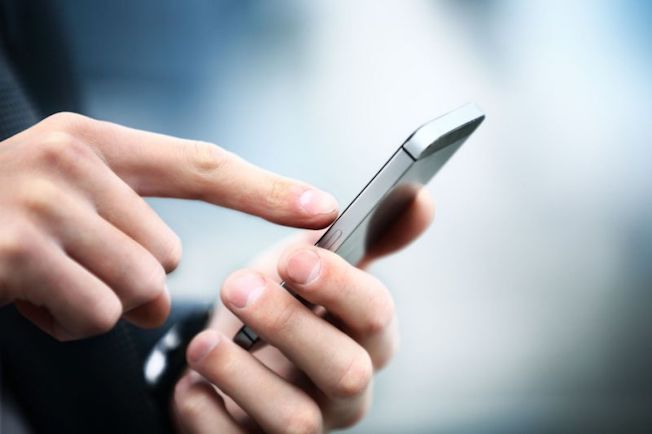 Gamban can be installed on multiple devices – iOS, Android, Windows and Mac. We are exploring other emerging platforms, including Oculus (virtual reality), Playstation and Xbox. We aren't intent on replacing willpower altogether but applying friction from the on-demand, omnipresent online gambling, where willpower alone isn't enough for many.
Q5. Self-exclusion software can help problem gamblers and potential problem gamblers avoid contact with gambling websites, but it requires self-exclusion. Is Gamban a type of self-exclusion software and how does it differ from other types of this technology? Is it the best?
Gamban is self-exclusion software. It was designed knowing that individual operator self-exclusion is meaningless when there are thousands of other sites you can sign up and play on. However, the general consensus is that layering multiple self-exclusion tools (specifically financial spend blocking, the self exclusion register and gambling-blocking software) protection is more effective.
Gamban, Gamstop, Monzo. It works for me – I use all three and I cannot gamble online.
Q6. Gamban is independently evaluated with very good results. Can you please translate this for players, what does it mean and who evaluates Gamban?
GambleAware's decision was the result of an independent evaluation that compared six different products
Towards the end of last year, GambleAware commissioned an evaluation into the effectiveness of gambling-blocking software. The evaluation was undertaken by an agency in Birmingham and investigated Gamban, Betfilter, Gamblock and a number of similar but tangential tools in the access control space (parental control software). Gamban scored well in blocking functionality, yet cost was considered a barrier for some.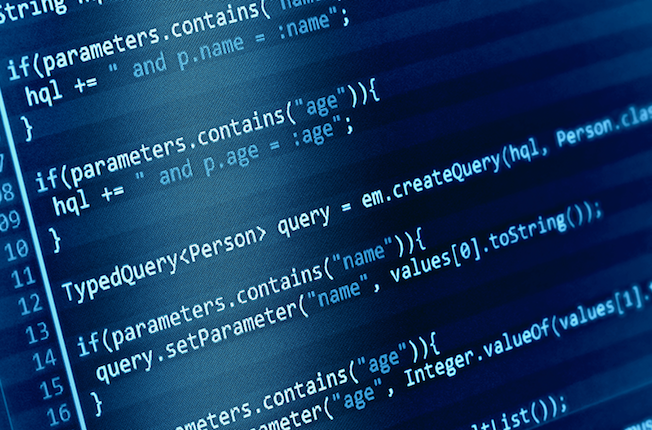 Q7. I see that Gamban software was selected by GambleAware to provide blocking software to its gambling support network. This is quite an achievement and a great endorsement that shows the capability of Gamban, you must have been pleased? And it's free for players in the UK!
I'm very pleased with the results but our challenge is constantly evolving and we need to ensure our product is optimised for all platforms and updates to operating systems. The product has never been in better shape than it is today – and we have several major updates coming soon. Gamban is indeed free for players in the UK – people just need to contact one of the network of Gamcare treatment providers, including Gamcare and the National Gambling Helpline.
Q8. According to the UK Gambling Commission, tougher ID checks will be brought in to make sure self-excluded gamblers cannot cheat the system to place bets. Is it difficult to manoeuvre around the software in cases like this and if so, how do you see future updates improving Gamban?
This is essential for Gamstop to operate effectively and we fully support tougher ID checks to prevent gambling harm. If this fails, as it may do, Gamban provides a good level of protection. It's been designed to be difficult to circumvent but we cannot stop someone buying a new phone or factory resetting.
As far as self-exclusion goes, our challenge is to create enough friction to stop people acting on impulse. But this is where financial spend blocking comes in useful too. If I ever want to gamble with three self-exclusion tools applied, I would have to apply a lot of creativity to act on impulse. Device, bank and ID – these are three difficult things to bypass.
Q9. Every year, the iGaming industry holds numerous events to promote marketing strategies, games development and online casino networking. Does Gamban get invited to these events? After all, casino operators and regulators support responsible gaming, don't they?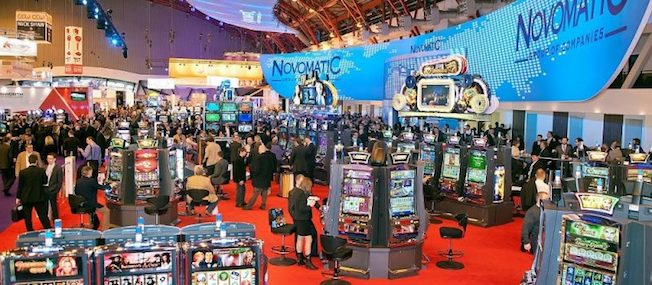 Yes, we are always happy to be part of the discussion but we are keen to see change. What we want is more consistency in the way self-exclusion is delivered. We are pushing for a standardisation in the way self-exclusion is distributed and managed. Gamban has a role to play in this but we fully respect that fact that other systems add a lot of value to the individual trying to stop gambling. A lot of the events we go to seem to pay lip-service to the problem but I've seen quite a change over the past three years in the industry's attitude towards responsible gambling.
One of the more interesting conversations I've been involved in is with the banking industry as a whole. Internet Service Providers, banks and other verticals have an opportunity to help individuals struggling with gambling addiction, as well as operators and regulators.
Q10. Lastly, how do you feel the future of online casinos and gaming sites looks from your perspective? Do you see Gamban and other self-exclusion technologies moving more towards operators and perhaps integrating with casino sites? For instance, name recognition etc to prevent players from signing up once they have chosen to bypass self-exclusion rules?
I'm surprised by how little innovation there has been in iGaming over the past five years, to be honest. Where I see a lot of industry focus on predictive behaviour, player insight and security, I feel the iGaming industry is in a position to be so far ahead of this – and yet, there is little that distinguishes one site from another. So little consistency. So much proprietary development is derailing effective cross-platform solution development and results in fragmented and disjointed support mechanisms for individuals going through one of the hardest processes imaginable.
What I would like to see is more engagement with the current self-exclusion 'eco-system' – more sharing, more collaboration and more integration of existing solutions. Until the bare minimum is achieved (an individual spelling out 'I HAVE A PROBLEM' to an operator and being offered anything close to a helpful, practical and effective strategy), I find it hard to take operator-funded 'innovation hubs' and 'incubators' little more than a 'innovation' branding exercise.
Once the bare minimum is being achieved, there's potentially light at the end of the tunnel for the industry. Thousands of children who are playing games with gambling elements combined – I often wonder what will happen in a decade – are these children going to be playing on slot machines or will they continue playing games? Will gambling be able to compete with gaming or are the two products sufficiently different.
The point here is that a lot of innovation is going into responsible gambling technology – would it not be better to concentrate on making the products more engaging, interesting and powerful? The market will provide RG solutions to problem gamblers – operators just need to support and get behind these tools.
---
We would like to thank Jack Symons and Gamban for this interview and the opportunity to learn more about this very necessary software. In iGaming, when responsible gaming fails, problem gambling takes over. Gamban is there when that happens, on the front line, between player and operator, when a clear barrier needs to be in place.
If you're a developer, programmer, mathematician, games designer, online casino operator, owner, investor, inventor, regulator etc and would like to contribute to the iGaming Q & A sessions, please get in touch at contact@slotsquad.co.uk