APEX Gaming knows a thing or two about building super slot machines and casino products. As the name suggests, the developer is at the summit of game design and creates everything from card shufflers to mobile slot games.
In this iGaming Q and A session, we find out how APEX Gaming gets the job done. As complicated as that may be, there are many parts to the process of making slot machines and building casino equipment, so who better to talk to than the best builders in the business. Talking with Apex Gaming CEO Max Pessnegger (pictured), we find out what it takes to be at the top of your game, when you're making games!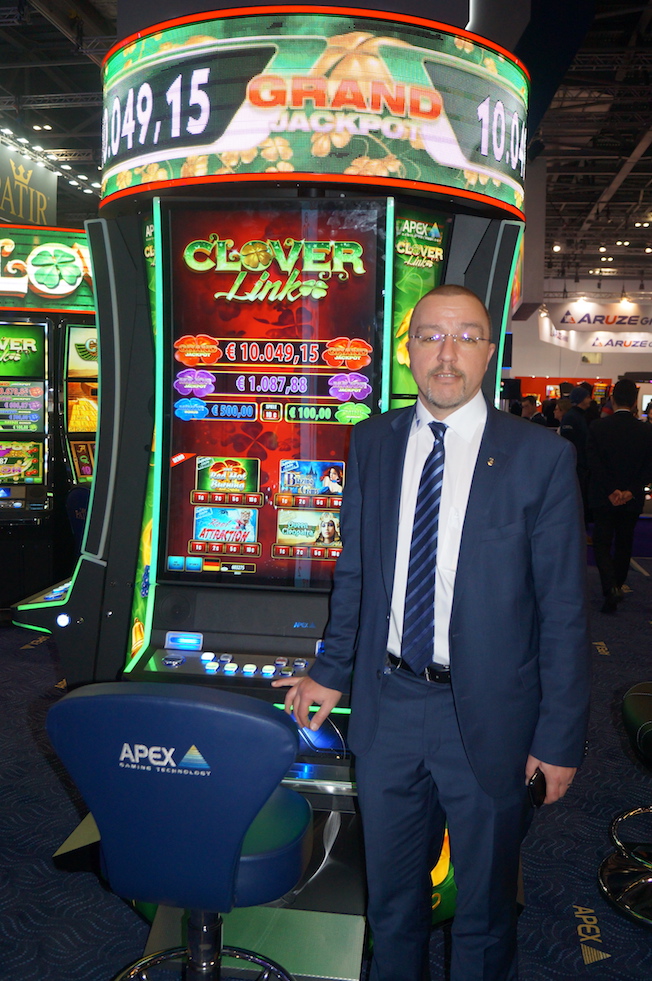 With excellent casino products under its belt, APEX has gone from strength to strength since incorporation in 2003. 2018 was their most successful year to date while the APEX Clover Link Jackpot Network is probably the best jackpot solution of its kind in the world. What makes this iGaming Q & A session most satisfying is that this company builds absolutely everything that a casino or casino website could ever need.
Let's meet APEX Gaming and learn something new!
Q1. Thank you for talking to Slotsquad, it's nice to meet APEX Gaming. Can you tell us a little bit about the company and how it's become so good at making lots of different casino products, both offline and online?
The APEX Group of Companies is a premium manufacturer and operator of gaming solutions. Our gaming portfolio provides the best technology the market can offer combined with the imagination and dedication of games that appeal to practically every type of player.
APEX gaming provides complete gaming solutions for all applications, such as slot machines, jackpot islands, multiplayers, live gaming solutions and mobile gaming. We develop our solutions 100% ourselves – naturally including all our games. The EVO platform truly takes gaming to the next level – as we like to say ourselves – come and 'see the difference'. With extensive operations in several countries, APEX gaming has its finger on the pulse to provide market-beating solutions.
APEX gaming is a privately-owned company, founded and continually managed by the owner and managing director, Mr. Johannes Weissengruber.

The global headquarters of APEX gaming are in Austria, in the town of Gutau in the state of Upper Austria.

The manufacturing base is in Budweis in the Czech Republic.
APEX by name – APEX by nature: The word APEX refers to the 'summit' or the 'highest point'. Just like reaching the summit of a mountain, the ethos at APEX gaming is to reach the pinnacle of gaming – being one step ahead of the market by offering the very latest technology with the benefits for both players and operators in mind. The company logo of the pyramid underlines this strategy – the top of the pyramid is gold – which is – of course – the apex.
Since its incorporation in 2003, APEX gaming has grown to be an international company – both in terms of sales and operations. The operations side of the business is considerable. The management team has many years of experience gained from within the industry. This has resulted in an unbeatable product range, each a leader in its own division.
Q2. The Pinnacle Black Series 24 upright is an original looking slot machine, how important is it to make casino games that stand out on the gaming floor? There's lots of competition, especially over the vast acres of luxury casinos around the world.
The gaming market is very diverse, reflecting the different requirements, market segments and player needs around the world. We design our slot machines in this in mind. We look to make a statement with the design of our slots. The Pinnacle Black Series you refer to was created with all these factors in mind – that explains its success. Our Pinnacle range of slots is continually growing.
For the VIP player segment in casinos, we offer the Pinnacle VIP Premium Lounge. This represents the top-of-the-range slot machine from APEX gaming. This 43" curved screen portrays the great array of EVO games – both feature-rich and fruit-based. The gaming terminal includes all the technology required for a perfect gaming experience, including a 24" touchscreen monitor. The VIP seat is included in this solution.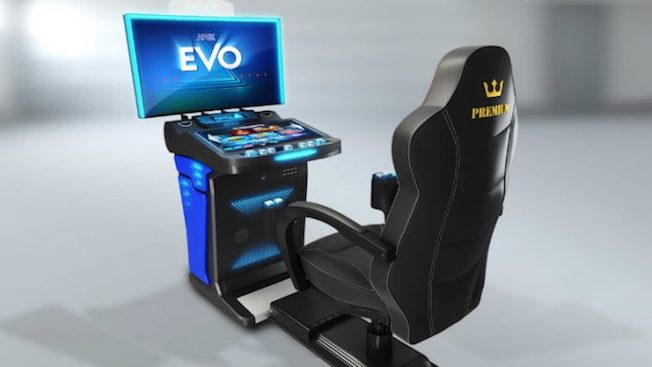 Q3. In iGaming, there's certainly a difference between online casino entertainment and offline casino real-house gaming experiences. Online casinos offer a more personal and isolated experience, whereas gaming floor slot machines can be more social and involving. Do you believe there is more enjoyment from playing games such as the Pinnacle Black Series 24 slot game station?
For sure. At the end of the day we are selling entertainment. We strive to provide fascinating and enjoyable games in state-of-the-art cabinets that really catch the eye. The rest is up to our customers – the operators – to create a welcoming atmosphere. That is why they are the experts.
We all know how special a visit to the casino can be – for example from James Bond films. Service is so important – the player has to feel welcomed and looked after. So it's not just the location – a small gaming hall can be successful if it has the right product mix and well-trained staff.
Q4. When you're building a top-of-the-range slot machine such as the APEX VIP Premium Lounge, how does it all come together? While online slots and online casino games can be formed from the ground up using software, there's hardware to consider and the implementation of EVO games. It sounds complicated?
It is complicated – that's our business to make it reality. Firstly, there are minimum requirements to take into account – such as how monitors to integrate and what size they should be. There is a great deal of components inside the slot machine. For each individual component we choose the best to fit our requirements. Believe me there is a lot of competition between component manufacturers – it is our job to have those that best fit our needs – naturally with the focus on proven quality.
Tickets and banknotes have to be accepted; tickets have to be paid out, sound needs creating, etc. We use our experience and creativity to create the design of the slot machines – with the aim of 'making a difference' to the gaming industry (that's our company philosophy).
Q5. We've come along way since the days of mechanical fruit machines and slot machines that consist of just one game. The APEX EVO games suite allows you to put lots of options in a single place, a super slot machine, how do you decide on which slot games make the line-up and when to add new titles?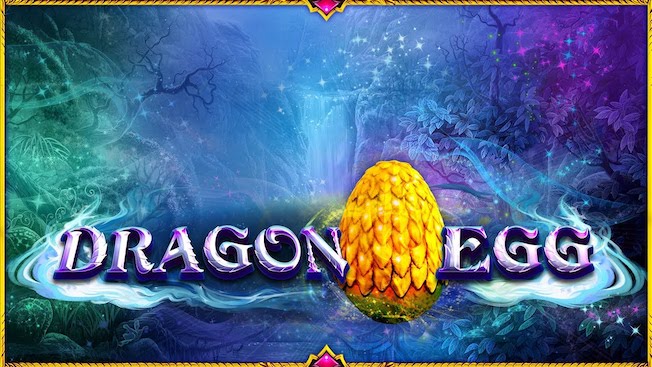 First of all we study the market we are selling in. In the USA, for example, single games are prevalent. Thus, we choose our most popular games as single games. For the multi-game market, we make use of our knowledge and experience. It is all about what the player prefers – and this differs from country to country. We know these player characteristics and build the game portfolio around this. We tend to introduce new titles at major shows – such as the ICE in London.
Q6. Entertainment is one thing, but winning is the height of that entertainment. How do you decide on prize values, jackpot totals and ultimately how are these figures tested before the gaming floor?
There must be a good ratio between probability and the size of winning amounts. This is brought together thanks to experiences in different markets. On the other hand, these are factors that are also predefined by the specific gaming jurisdiction of several countries (like max bet, max win, maximum and minimum RTP). We then have to create the prize and jackpot values according to this.
Q7. Can we talk about cards? A casino isn't a casino without cards being shuffled somewhere on the floor. The Shuffle King 6 is a 1 to 6 deck electronic card shuffler for Blackjack, Poker and Baccarat. How do you build a machine that shuffles cards correctly and what are the advantages of a Shuffle King?
Please remember that we are also an operator of land-based casinos and gaming halls. Therefore, we have much in-house knowledge that we use to create the solutions that the market really requires – such as Shuffle King card shufflers.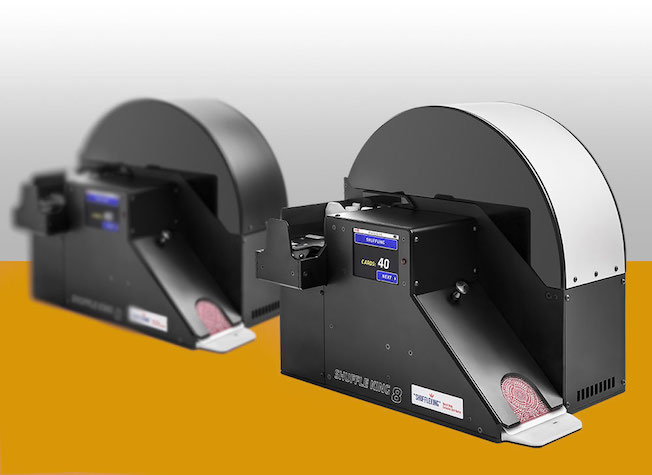 Q8. While online roulette has gained popularity, it is no substitute for a casino house roulette wheel, now that's magic. This is something that APEX has experience with; I guess it takes time and perfection to build something like a roulette wheel because everything has to be so accurate?
This is a complex procedure for sure. It requires much experience and feeling for the market. The APEX PLAYER STATION (APS) is our fully electronic table-game multiplayer that is extremely modular and flexible. It can be linked to up to four roulette wheels – both automated and live. There is a wide choice of games alongside Roulette, such as Baccarat, Bingo and Sic-Bo. We even offer our EVO games on the APS. These products naturally have to be GLI approved as well.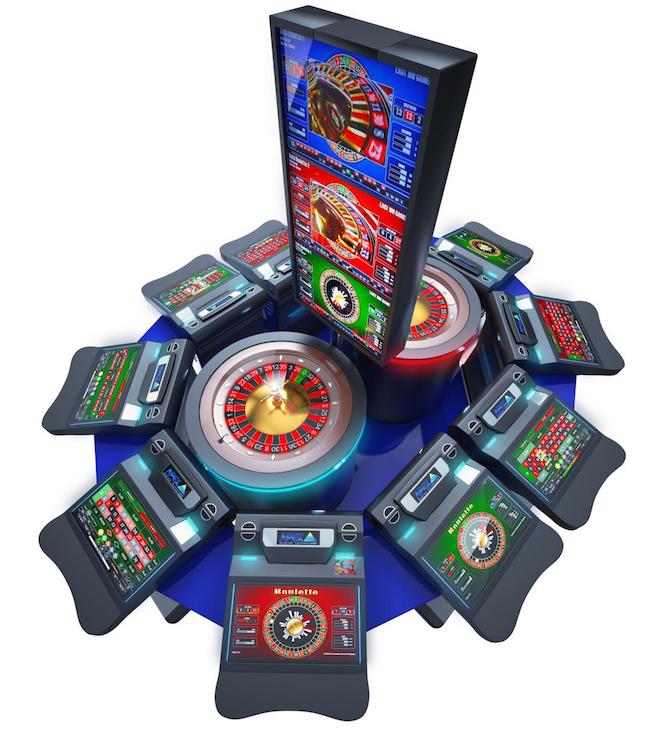 Q9. An APEX Player Station Multiplayer is an electronic table game that links a roulette wheel to multiple player terminals. How does this work because the timing must need to be the same for everyone? It sounds very technical?
The APEX PLAYER STATION (APS) has to be connected to the casino server. This enables the results to be portrayed in real time.
Q10. APEX is showing lots of interest within mobile gaming and the development of mobile slots. With a free-to-download app, free games, simple controls and compelling themes, surely APEX will continue to make more mobile games? Any exciting mobile plans in 2019?
That is true. We do indeed have a free-to-download app, free games, simple controls and compelling themes. That will remain so. For 2019 our focus will be more on land-based gaming, especially the Clover Link jackpot islands. We have made quite of lot of installations since their introduction over one year ago. We have received many enquiries and orders for these at ICE – that explains our focus.
Q11. APEX mobile games offer features such as gamble options on wins, shake to spin drivers and a two-screen design. All these things make APEX mobile slots easy and enjoyable to use, but it's the Find APEX aspect within the APEX Magic Mobile app that we find fascinating. A tool that allows players to find the nearest land-based APEX gaming machines to their current location. An incredible way to join online and offline aspects of the industry together, who came up with that? It's brilliant.
Thank you for your kind words. It was our company founder and managing director himself who came up with this idea. His name is Johannes Weissengruber. We've already talked about the great ambience in gaming halls and casinos. This app brings the game and location together. It helps the player to find the nearest location so to enjoy the APEX game in a location especially created for players.
Q12. The complete jackpot game solution Clover Link is an award-winning jackpot concept that has gained popularity with players around the world. Can you tell us how you developed the Clover Link Jackpots Island concept and why you think Clover Link appeals to so many players?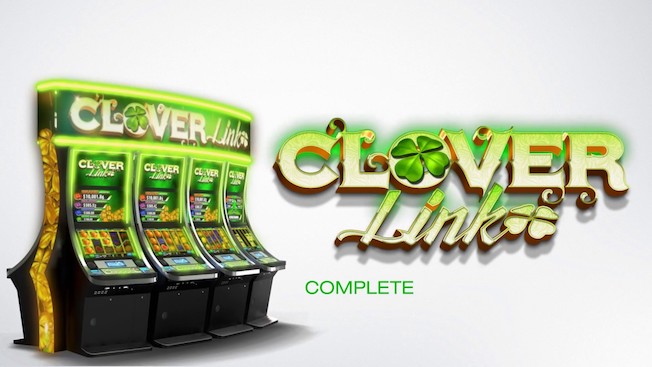 This is a science for itself. There is so much to consider when creating a jackpot island solution. We spent over 6 months analyzing the market. We had to get into the players' minds, so-to-speak, to create a concept that really makes a difference. It is all based on complex mathematics.
Players know they have a chance to win – the probability is high. That is an important element. Then the design must stand out. The side and top lighting are large and impressive to say the least. Today we have four separate Jackpot Island solutions – each with a name that is easy to remember: BIG ISLAND, ROUND EDITION, WALL EDITION and SLIM EDITION.
Q13. Clover Link is an attractive gaming suite that highlights the very best of the APEX Jackpots Series. But what jackpots are talking about here, how much can players win playing Clover Link, any recent stories of grand jackpot winners?
We obviously cannot provide any specific data due to data protection reasons. What I can tell you is that the Grand Jackpot is cracked on average once to twice per month per island. The chances of winning a big jackpot are thus realistic
Q14. While some developers specialise in new online casino games or mobile slot machines, it seems APEX has mastered everything at all corners of the gaming industry. Tell us, how does a company that makes roulette wheels, casino management systems, secure cash handling software, jackpots, slot machines and so much more manage to stay ahead in so many areas?
It's all down to our team. We place great emphasis on strong communication and training. We pass on our knowledge to new team members and support them as much as we can. Thus, our combined knowledge base is strong and we can make use of that to create solutions that take – as is our company motto – gaming to the next level.

Q15. ICE London is the big one and no doubt APEX Gaming will be there making some big statements. What is APEX showcasing at ICE and what can players expect in 2019? We're all very excited!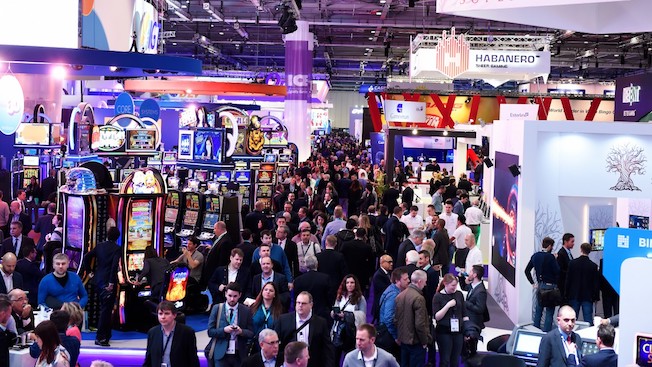 We presented all our Clover Link Jackpot islands, including the brand new SLIM EDITION. We had practically all the gaming solutions we offer on show, including the APS, the Pinnacle slots family, live gaming as well as our award-winning iDROP products. Here we have defined a new market segment to enable players to go directly to the live gaming table and purchase their jetons using their slot ticket or with cash.
Cash-out is simple – it is paid out in ticket form – that can be used on any slots that have ticket-in, ticket-out or can be paid back on the redemption machine. This makes the gaming location truly electronic and the staff can focus more on their customers.
---
We want to thank Mr Max Pessnegger and APEX Gaming for this fascinating insight into how they get the job done. Pushing gaming to the next level, this is a company on a mass scale, with enormous capability and passion for building everything from slot machines to electronic multiplayer roulette wheels. We look forward to seeing what they do next.